Page 8 - Solida - Gastro- & Care-Fashion 2023 by Albiro
P. 8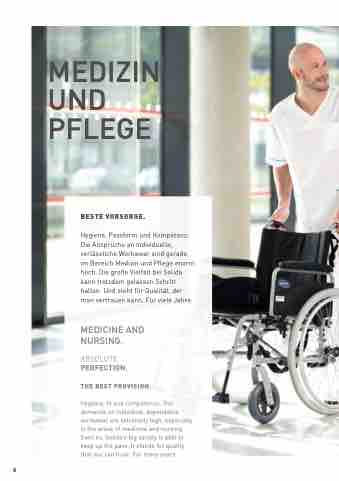 MEDIZIN UND PFLEGE
8
BESTE VORSORGE.
Hygiene, Passform und Kompetenz: Die Ansprüche an individuelle, verlässliche Workwear sind gerade im Bereich Medizin und Pflege enorm hoch. Die große Vielfalt bei Solida kann trotzdem gelassen Schritt halten. Und steht für Qualität, der man vertrauen kann. Für viele Jahre.
MEDICINE AND NURSING.
ABSOLUTE
PERFECTION.
THE BEST PROVISION.
Hygiene, fit and competence: The demands on individual, dependable workwear are extremely high, especially in the areas of medicine and nursing. Even so, Solida's big variety is able to keep up the pace. It stands for quality that you can trust. For many years.