Page 29 - Solida - Gastro- & Care-Fashion 2023 by Albiro
P. 29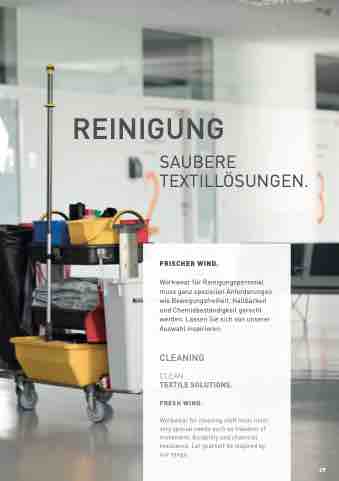 REINIGUNG
SAUBERE TEXTILLÖSUNGE
N.
29
 FRISCHER WIND.
Workwear für Reinigungspersonal muss ganz speziellen Anforderungen wie Bewegungsfreiheit, Haltbarkeit und Chemiebeständigkeit gerecht werden. Lassen Sie sich von unserer Auswahl inspirieren.
CLEANING
CLEAN
TEXTILE SOLUTIONS.
FRESH WIND.
Workwear for cleaning staff must meet very special needs such as freedom of movement, durability and chemical resistance. Let yourself be inspired by our range.